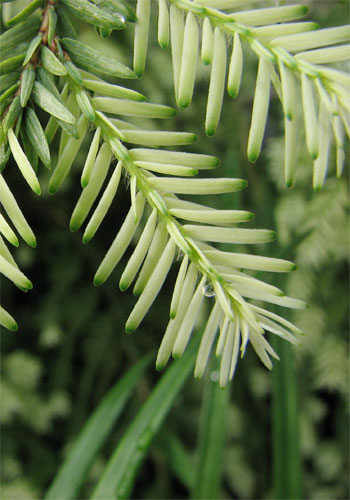 The main reason to fertilize trees and shrubs is to bolster their health so they are better prepared to fight off pests, disease, and environmental stresses. While fertilizer can't solve all of a tree's problems, it will go a long way to give it a fighting chance.
Does My Tree Need Fertilizer?
Trees growing in their natural habitat should have access to all of the minerals they need to survive and grow. Anything you can do to mimic that habitat can reduce the need for fertilizer. This may include letting leaves remain on the ground in the fall instead of raking them up. Chances are, though, that despite your best efforts, the need for fertilizer will not be entirely eliminated.
When Should I Fertilize My Tree?
A good time to fertilize trees in most Northern temperate climates is from fall to mid-spring. At these times the tree's roots take the nutrients from the soil and apply them to important health-promoting functions such as root development and disease resistance, rather than simply putting out new growth.
During the growing season, fertilizing can help a tree overcome mineral deficiencies and fight off infections. If you are fertilizing in mid- to late-summer, avoid formulations high in nitrogen as this will just promote weak, new growth that may be easily damaged in the winter.